Battery Repair, ReCell, ReFill / Rebuild

Anton Bauer, RED, Blueshape, Frezzi, IDX, Sony, Steadicam, Varizoom, Switronix, Pro-X, Swit, Beillen, Comer, Imports etc.

VCLX, Lunchbox, Follow Focus, Beltpack, Chargers, etc.

I Repair/ReFill/Rebuild/Re-Cell Professional Video Camera Battery Packs.

All Packs are hand rebuilt by me so that they are done right.

I test each Battery pack and do computer real time-capacity testing.

I can Repair just about any professional video Battery Pack

Contact me for a quote on your specific brand or style.

To send your battery just go to the Contact Page for the address

To purchase here just go to the cost/pricing - Buy now page

Or use the yellow menu box (top left corner) to navigate this site

PHONE: 954-557-9765

RITTERBATTERY@GMAIL.COM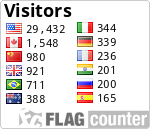 Professional Battery Repair, Re-Cell Service

I am always looking to buy Dead Anton Bauer Dionic Battery Packs... 90, 160, HC, HCX, HD and VCLX packs,

RED Brick, IDX/Tiffen, Frezzi Li-Ion packs

Or just trade them against any Repair/ReCell order.  Please remember that I am buying for resale!

Re-Celled batteries in Action,

Courtesy of Osvaldo Silvera

Photo credits: Kraig Swisher & Juan Carlos Meijo

Anton Bauer Dionic HCX Battery Packs

  Unidentified User: Re-Celled Anton Bauer Hytron 140 Battery Pack

Meet the whole crew................

Back row right: John Ritter   "Owner"

Back row left: Lance Lipton  "Master Battery Technician"

Front seated: Jennifer Ritter  "Office Manager"

Photos by Bill Ziady:  website:

Re-Celled batteries in Action,

Courtesy of: Brett Mayfield, Steadicam Operator    

Photo credit: John Sharaf

PJGaffers and Film Inc.  "Armando Cruz"   Puerto Rico US

Photo credit and comment by: Dan Coplan

"worked flawlessly on this Alexa Mini setup powering the camera, wireless video transmitter, and down converter"

Marc Abernathy Steadicam; photo Re-celled Dionic 90 Battery on set.

More photos soon.........................

Photo courtesy of Brandon Kornprobst

Photo's provided by Steve Greenbaum